Attract Clients & Investors from Germany // "Hidden Investors"
Hidden Investors matches young entrepreneurs in manufacturing sectors ("High Tech Manufacturer") with family owned and run companies from Austria, Germany and Switzerland
Hidden Investors is created based on our experience in conducting our forums: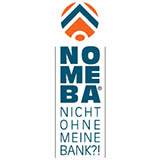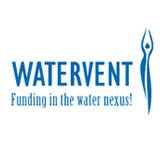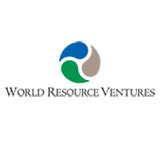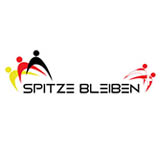 Our experience – based on more than 110 forums welcoming appr. 12,000 attendees - reveals very clearly that the German Mittelstand (medium sized family companies) is the most suitable investors for all types of manufacturing young companies!
Hidden Investors matches both sides by personal forums.
Target Groups:
Start-ups and companies up to 10 Mio Euro revenues who are looking for funding and/or strategic industrial partners.
Family owned companies form Germany, Austria & Switzerland. Selectively we are going to invite also VC, Private Equity, family offices.
Family Companies Characteristics
Difficult to detect; rarely attending forums and events
Money is not a subject of discussion – discretion crucial
Only personal, face-to-face contacts
Advantage of Family Companies
Profound technical understanding
Openminded being approached in relevant technologies
Quick decisions taken by the owner
Capacities in manufacturing and r&d
Support in marketing and senses
Fund available on owner and corporate level
Suitable national and international contacts
Further entrepreneurs could be involved informally
Procedure
First module:
Enquire informally (ulf.leonhard@leoven.com) for a presentation or call us
The following we offer in case we believe we are able to render professional support for you. We agree on an individual appointment in Berlin (in our office).You present your company (mainly to us; occasionally we invite further experts) and give a feedback consisting of individual advices for further procedure incl. tips and ideas for investors
We need appr. three hours
Location: Berlin (meeting whereelse travel costs are added)
Fee: Euro 1,200
You will receive a feedback within three days!
Your presentation to family companies will always take place in Berlin (other locations on request)
2nd module (can be done without the first)
Custom tailored forum (for your company exclusively)
Enquire informally (ulf.leonhard@leoven.com) for a presentation or call us
We need a lead time of eight weeks
You are going to present to appr. 20-25 family companies and further thoroughly selected investors including some experts in your sector and technology.
Your presentation may take up to 30 minutes. Thereafter your expected to answer further questions from your audience. We recommend to come along with your expert staff, bank and accountant.
Reckon a total session of 4 hours.
Our fee will consist of a basic remuneration from Euro 4,700. In addition we charge a success fee of 2.5 – 4.0 % of the funding generated
This fee also includes any room and catering costs (if not in Berlin our travel costs and additional room costs may be added). Investors and further attendees are invited free of charge!
Note: if we manage to set up a forum for several entrepreneurs on the same day we are able to reduce the basic remuneration significantly!
Third Module (can be done also without step 1and 2)
Individual consulting in investor attraction
We charge a minimum retainer fee of Euro 6,500 (depends on the company) and a success fee of 2.0 – 5.0 % of the fund raised.
Minimum commitment period is 12 months.
Online Services
Published anonymously or frank for 2 years
Looking for funding, clients, partners....
focused on family companies & family offices in Germany, Austria & Switzerland
beside several hundred VC and corporate venture stemming from 18 years of funding forums
enquiries via us: only serious enquiries are forwarded! Or directly to you - we will render our comments on enquiries if requested
individual recommendations and introductions
annual exclusive forum in Berlin to present
Fee: Euro 1,800